About Equans
Equans
Equans is the world leader in technical services with businesses in 17 countries designing and providing customized solutions to improve customers' buildings, technical equipment, systems and processes and to support them in optimizing their use.
With nearly 74,000 highly qualified employees among our businesses  and a strong geographic footprint through our local brands, our businesses have excellent technical know-how in design, installation, maintenance and performance services, with a unique combination of skills and technical services like HVAC, refrigeration, district cooling & fire protection, facility management, digital, information and communication technologies, electrical,  mechanical and robotics…
Equans expertise and knowledge of customers' businesses uniquely positions us to support them in their transitions for modernization and sustainable development.
Equans North America
Equans North America is a leader in mechanical and electrical construction,  industrial and energy infrastructure, and building services across  North America supporting customers in the optimization of their energy use and efficient operation of their facilities, in a way that bolsters change.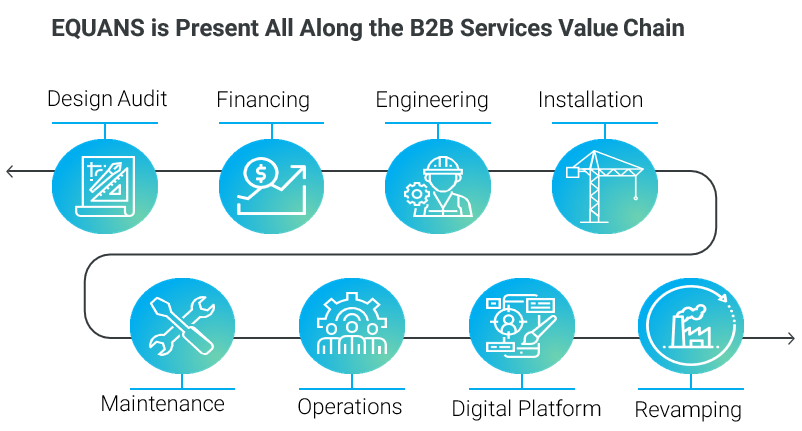 Equans North America (NA)
Operating in more than 17 states and 2 provinces
More than 4,600 employees
40+ years of experience in North America
USD 1.3 billion in 2020 revenue
Over 1,000 projects commissioned per year
MEP Services
MEP Services and its group of companies are part of Equans NA sharing the technical and financial resources of Equans to provide a full range of HVAC, MEP, facility, project and energy solutions from 11 locations throughout the Northeast. MEP Services service Pennsylvania, Maryland, Delaware, New Jersey, New York, Massachusetts, New Hampshire, Rhode Island, Connecticut, and Vermont. We also serve clients in other states.
With broad, qualified and highly experienced in-house engineering, design, energy efficiency, project management and field service professionals, MEP Services can handle virtually any mechanical project: commercial or industrial. Our own modular construction, sheet metal and pipe pre-fab shops allow us to deliver projects on shorter schedules and with higher quality.