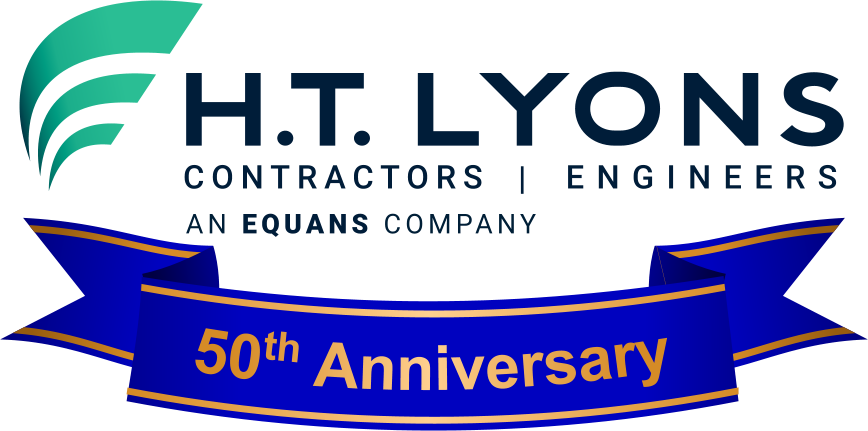 H.T. Lyons
H.T. Lyons is part of Equans MEP Services (MEP Services), a mechanical, HVAC, distributed energy, and project delivery solutions-provider subsidiary of Equans North America.  MEP Services is five companies with nearly 750 employees serving the Northeast U.S.
H.T. Lyons is a full-service and award-winning mechanical contractor serving Pennsylvania, New York, Delaware, New Jersey, Connecticut and the Carolinas. We serve business segments including colleges & universities, commercial, government, healthcare, industrial, entertainment, high-tech and life sciences. H.T. Lyons offers a full complement of engineering, design, construction, maintenance and energy solutions. We are a single-source provider for everything from $40 million design-build projects to a simple plumbing repair and have been serving our clients since 1973.
Our extensive in-house capabilities allow us to offer our clients the highest quality and most cost-effective building services in the industry. As an Equans MEP Services company, we have the resources and backing to handle the largest design-build, design-assist, industrial and commercial projects with confidence.
Count on us to deliver the expertise and experience to keep your facility operating reliably and efficiently.
Some of Our Services
MEP engineering and construction services
All phases of HVAC & mechanical services
Advanced energy solutions
Building controls and energy management
Commissioning and balancing services
Sheet metal fabrication & pipe pre-fab
Preventive maintenance
Ultra-high purity & commercial piping
Our Locations
Pennsylvania, Maryland, Delaware & New Jersey
Headquarters
7165 Ambassador Drive
Allentown, PA 18106
Fax: 610-530-2635
150 N. Radnor Chester Rd.
Suite F-200
Radnor, PA 19087
89 Headquarters Plaza North
Suite 1475
Morristown, NJ 07960
Albany & Capital Region, New York
3 Rexford Way
Halfmoon, NY 12065
Fax: 518-785-6376
NY Hudson Valley Region and Western Connecticut
167 Meyers Corners Road
Suite 102
Wappinger Falls, NY 12590
Fax: 845-896-1289
North and South Carolina
1402A Meadors Farm Road
Florence, , SC 29505
H.T. Lyons
150 N. Radnor Chester Rd.
Suite F-200
Radnor, PA 19087

H.T. Lyons
89 Headquarters Plaza North
Suite 1475
Morristown, NJ 07960

H.T. Lyons
3 Rexford Way
Halfmoon, NY 12065
Phone: 518-785-4800
Fax: 518-785-6376

H.T. Lyons
167 Meyers Corners Road
Suite 102
Wappinger Falls, NY 12590
Phone: 845-896-1145
Fax: 845-896-1289

H.T. Lyons
1402A Meadors Farm Road
Florence, , SC 29505

Featured Article
Although there is little public discussion specifically about indoor air quality (IAQ), the issue is at the heart of many of the current regulations concerning indoor gatherings and business operations. For facility owners and managers, IAQ must be very near…
Read More
Featured Project
We installed high-purity process piping for tools used in the production of chips on silicon wafers in a semiconductor manufacturing facility. GlobalFoundries produces semiconductor chips for a variety of clients. Production equipment was installed in 300,000 square feet of clean…
Read More