>
News
>
Why Commission Your Existing Building?
Why Commission Your Existing Building?
Posted on August 9th, 2018
Why Commission Your Existing Building?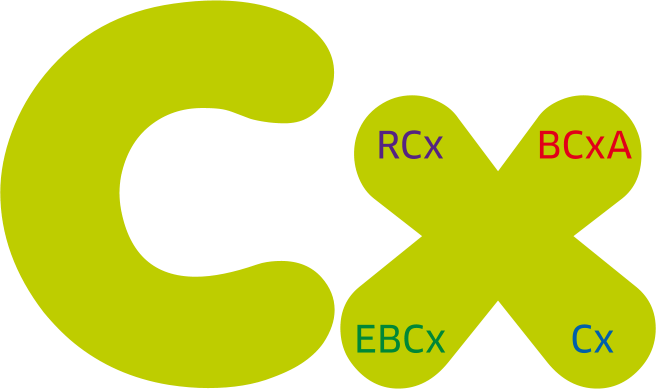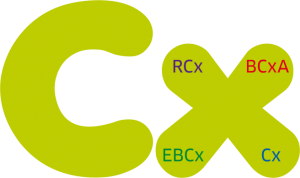 No one knows better than the non-profit Building Commissioning Association (BCxA) that, "The majority of existing buildings have not undergone any type of commissioning or quality assurance process." Wear and tear, mis-operation, equipment modifications and changes in space utilization then further degrade the efficiency and performance of building systems over time. The solution to this problem is Existing Building Commissioning (EBCx) which is a very cost-effective, post-occupancy process that can significantly improve building efficiency, comfort and safety.
Pursuing Efficiency
All building owners and managers desire building operation at peak efficiency with the least maintenance, year after year. Unfortunately, the pursuit of building efficiency can be confusing due to the variety of options such as energy audits, retrofits, tuning, adjusting & balancing, preventive maintenance, benchmarking and more.
Ships aren't put into service without sea trials during which all systems are checked for proper operation under working conditions. This check-out process is commonly called "commissioning", a term derived from the verb "commit" and the Latin meaning "entrust".
Unlike a ship, the commissioning of new buildings is frequently given short shrift due to the lack of time, budget or both. This can leave building owners and managers without a comprehensive benchmark for building systems operations when they are in a new and clean condition. Even many buildings that received a thorough commissioning when new have undergone major system, floorspace usage or building modifications over the ensuing years. A few of the issues commonly uncovered during the commissioning of older buildings include:
Equipment operating when not needed
Abandoned piping and ductwork still in use
Simultaneously heating and cooling the same space
Variable air volume and return air units operating backwards
Improperly installed, disconnected or damaged ductwork
Controls, valves, sensors, etc. not calibrated
Unregulated radiators
Various equipment set up, adjusted or working improperly
No matter the status or condition of a building, commissioning is the way to get back on track in terms of optimum building system performance.
Commissioning
There are several different types of commissioning processes including New Building Commissioning (Cx), Re-Commissioning and Retro-Commissioning (RCx). New Building Commissioning (Cx) is similar to the type of commissioning described above for ships.
Re-Commissioning is a periodic (typically 3-5 years) or event-triggered (e.g. significant occupancy or usage changes) building commissioning process intended to put building systems back to a "new and clean" condition, as far as possible. Each re-commissioning serves as a benchmark for the next re-commissioning.
Retro-Commissioning (RCx) is the commissioning process applied to a building occupied for some years that was never (or not properly) commissioned when new. Theoretically, retro-commissioning is the process of restoring buildings systems' performance to their original condition. If a building is old enough, pieces or portions of the original systems may well have been replaced making the goal definition for the retro-commissioning more challenging.
Another type of commissioning, Existing Building Commissioning, offers a process for bringing the systems in buildings of any age or condition up to current optimum performance and maintaining, or improving, such performance on a continuing basis.
Existing Building Commissioning (EBCx)
The Building Commissioning Association (BCxA) defines EBCx as "a systematic process for investigating, analyzing, and optimizing the performance of building systems… to support the continuous improvement of system performance over time."
BCA further explains,
"EBCx is a "whole-building" or "total building" process in which building systems and their interactions are tested and verified to suit current requirements. This integrated approach maximizes positive results and helps to ensure that the building is operated safely, efficiently, and meets the Owner's current operational needs and requirements for a building."
The EBCx Process
The purpose of EBCx is:
Improve performance by saving energy and reducing operational costs
Identify and resolve operation, control and maintenance problems
Maximize tenant satisfaction
Improve indoor air quality and reduce associated liability
Verify that a facility and its systems meet current operational requirements
Extend equipment life-cycle
Ensure the persistence of improvements over the building's life
Document system operation
Identify and provide Operations & Maintenance (O&M) personnel training
Minimize operational risk and increase asset value
Assist in achieving LEED for Existing Buildings
Improve the building's ENERGY STAR rating
EBCx encompasses all the purposes and measures included in re-commissioning, retro-commissioning and on-going commissioning as well as providing tools for the continuous evaluation and improvement of building system performance.
Starting Your EBCx Program
A key question that arises is about the cost and benefit of EBCx. While EBCx has ongoing costs elements, retro-commissioning is very similar to the initial stages of an EBCx program. Studies by the Lawrence Berkeley National Laboratory suggest that retro-commissioning costs between $0.05 and $0.50 per square foot depending on a variety of factors including geographic location, building design, size, age and the needed efficiency improvement efforts. The same studies also suggest the average simple payback period for retro-commissioning is between 2 months and 2.1 years with overall energy savings is up to 15%.
The best way to ensure your building operates at peak performance is to start an EBCx program, and the best way to start an EBCx program is with our licensed engineers and certified commissioning professionals. In addition to building commissioning, Equans MEP Services family of companies have LEED and Energy Star professionals, testing, certified adjusting and balancing (TAB) specialists, HVAC and utility experts and other team members highly skilled in all aspects of MEP construction, modular fabrication and energy solutions.